Pre-loved & new designer clothes for kids and mums at affordable prices.
Discover the Best Deals on Pre-Loved & New Designer Clothes for Kids and Mums at Liberty & Whimsy Boutique
Welcome to Liberty & Whimsy Boutique, your go-to destination for top-notch, affordable, and sustainable designer fashion for kids and mums.
At Liberty & Whimsy, we are passionate about empowering mums to style their children in a way that is not only fashionable but also environmentally friendly. Our carefully curated collection includes a wide array of sought-after brands, such as Armani, Burberry, Ralph Lauren, Country Road, and Bebe.
Browse through our online store to find your favourite designer pieces or explore our exclusive children's and women's ranges. Unveil a world of high-quality, pre-loved, and new clothing that is perfect for your entire family.
Dress your loved ones in style without breaking the bank, thanks to Liberty & Whimsy Boutique. Shop now and embrace affordable luxury for your family!
We empower mums to dress their kids in an affordable, fun and sustainable way – making top designer brands attainable for your family. You'll find a huge selection of brands here including Armani, Burberry, Ralph Lauren, Country Road & Bebe. Search our online store for your favourite designer, or browse our children's range and women's range!
---
Our Story
Meet Danielle Weiler, the visionary founder of Liberty & Whimsy Boutique. With over 20 years of experience in the resale fashion industry and an unwavering passion for designer clothes, Danielle is a Perth mum of three who is on a mission to make top-quality, sought-after brands accessible to all mothers.
Why Customers Adore Us:
Quality Assurance: At Liberty & Whimsy, we treat each garment with care. Every piece is lovingly washed, steamed, photographed, and made available for purchase, ensuring you receive only the best.
Customer-Centric Approach: Our commitment to providing a friendly, prompt, and professional service sets us apart. Don't just take our word for it; hear from our happy customers who have experienced our exceptional service.
Extensive Range of Brands: From high-end luxury to department store favorites, from handmade creations to unique boutique finds – we boast a vast variety of Australian and International brands.
Exciting Sales and Competitions: Stay connected with us on Facebook to be part of our fantastic community of mums. Enjoy regular sales events and enter exciting competitions for a chance to win fabulous prizes.
Afterpay Convenience: We understand your needs, which is why we offer Afterpay as a payment option, making your shopping experience even more convenient.
Join Liberty & Whimsy Boutique today and indulge in the joy of dressing your family in top-notch designer fashion, without compromising on affordability or quality. Experience fashion-forward sustainability with us!
Learn more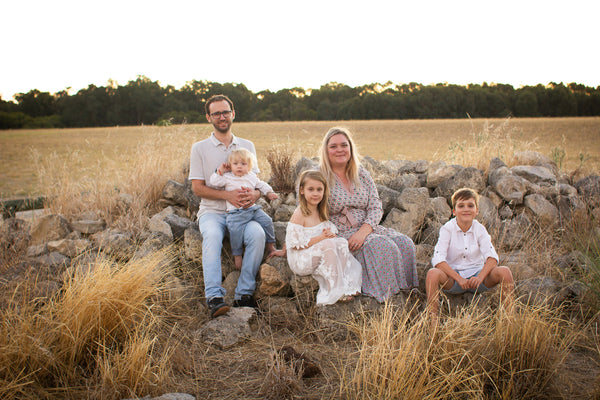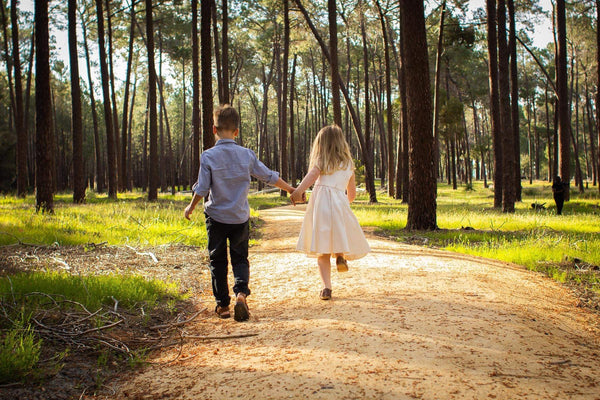 The Experience
Achieve Your Kids' Personal Style with Affordable & Sustainable Fashion at Liberty & Whimsy
At Liberty & Whimsy, we believe in nurturing your kids' unique fashion sense while promoting affordability and sustainability. Did you know that textile waste can take over 200 years to decompose in landfill? By shopping sustainably, you play a crucial role in preserving our environment and ensuring quality clothing is used responsibly before disposal.
Experience Designer Fashion in an Eco-Friendly & Budget-Conscious Manner
Discover the best of both worlds at Liberty & Whimsy, where we offer the ultimate designer experience without compromising on environmental values. Embrace the joy of dressing your little ones in their own personal style while making a positive impact on the planet.
Shop with us today and join our mission to create a greener, more fashion-forward future for our children. Together, let's make a difference at Liberty & Whimsy - your destination for affordable and sustainable fashion.
Shop Now
Our Promise
We will:
Unlock Your Burberry Obsession and Embrace High-End Quality Forever at Liberty & Whimsy Boutique (#SorryNotSorry!)
At Liberty & Whimsy Boutique, we're committed to helping you discover your first Burberry piece and igniting your love for exquisite high-end fashion that lasts a lifetime. Quality over quantity is our mantra, and we take pride in curating a diverse range of brands and one-of-a-kind pieces to elevate your style.
Stay in the Fashion Loop with Our Witty Newsletters and Drama-Free Facebook Buy and Sell Community
Join our friendly community of mums on Facebook, where you can connect, share outfit posts, and enjoy funny GIFs. Our newsletters will keep you updated with the latest trends and exciting offers.
Efficient Shipping, No Carrier Pigeons Involved!
Rest assured, your clean and steamed items will be promptly shipped via reliable carriers (no pigeons, we promise!). We understand the challenges with shipping in Australia, and we strive to provide you with a hassle-free experience.
Fall in Love with Sustainable and Recycled Fashion for Your Child's Unique Style
Embrace sustainable and recycled fashion that perfectly complements your child's individual style, rather than settling for what's readily available on the shelves. Prepare for countless compliments on your little one's adorable outfits!
Join Our Thriving Community of Happy Mums Across the Country
Just like thousands of other mums across the country, you'll keep coming back to Liberty & Whimsy Boutique. We're your go-to destination for the finest new and preloved brands, and we take pride in delivering the best shopping experience possible!
Get ready to elevate your family's style at Liberty & Whimsy Boutique - the ultimate destination for high-quality, sustainable, and fashionable kids' clothing!
Learn more